This is not the focus of Warrug.com, but twenty years ago we picked up this rug, and now it is time to downsize.
The details are in the link: Rug #2122, Antique Daghestan Prayer Rug. The price is $3,500, so contact us if you are interested in purchase, and we will send a PayPal invoice.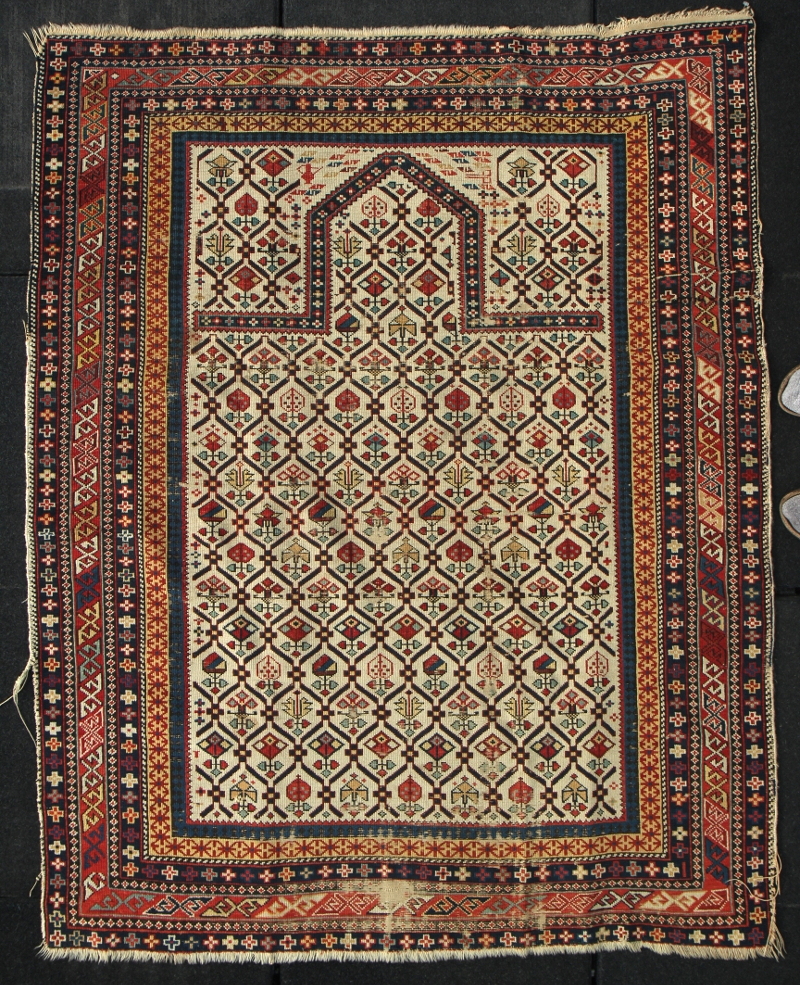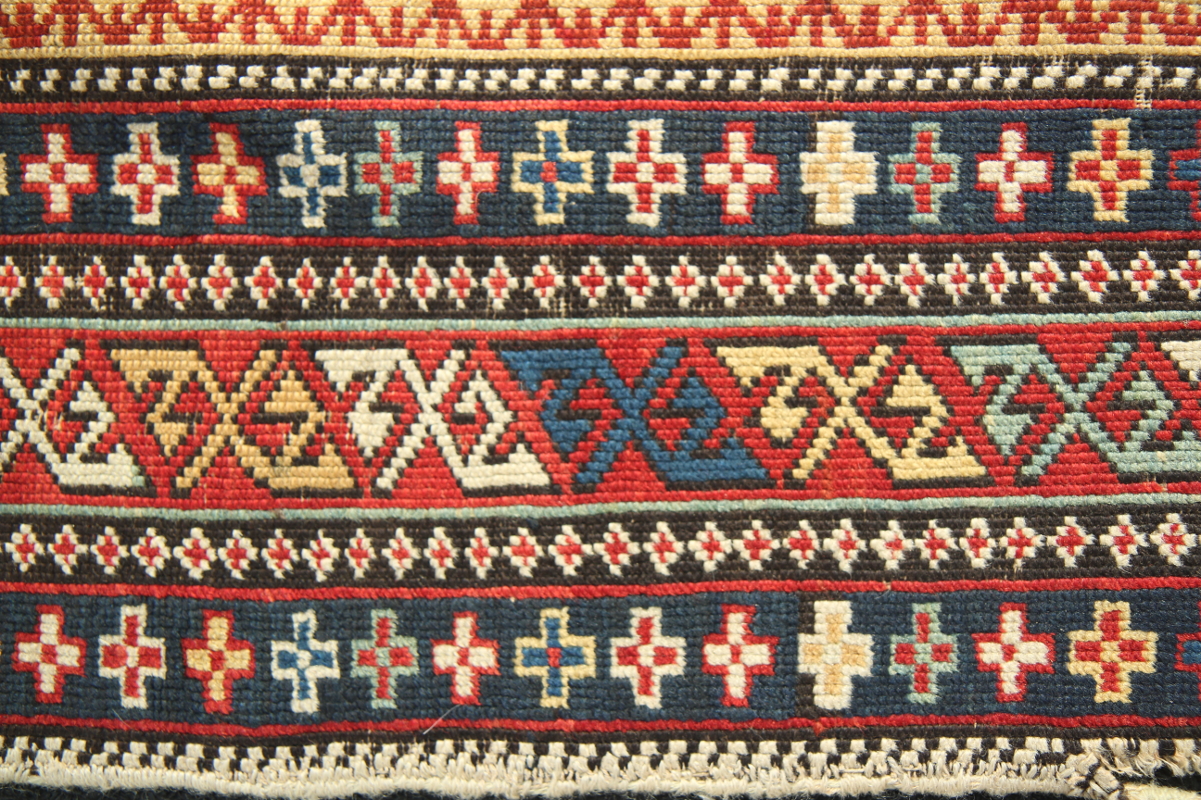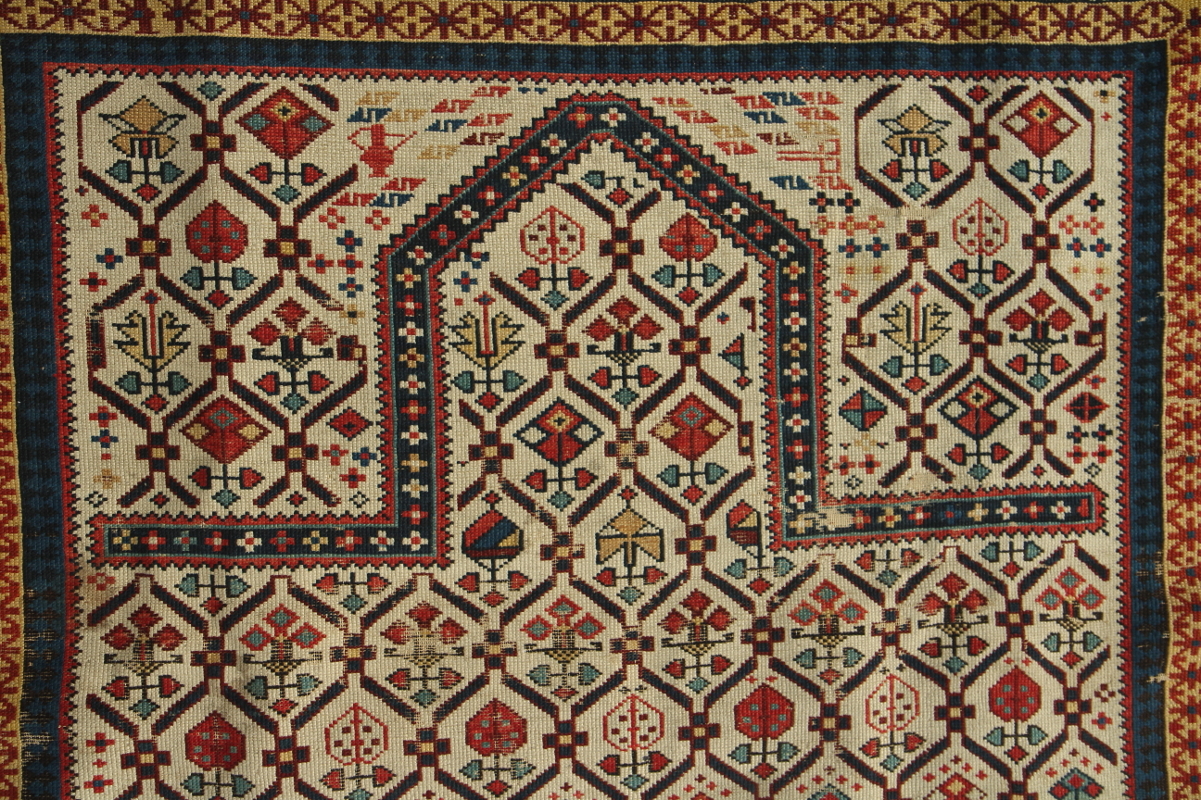 The design of this rug is not typical of the type, and the pattern conveys a special sensibility. The figure, represented by the pattern inside the mihrab, is the same as the world, represented by the same lattice pattern outside the mihrab. The part that is different is where the prayers go up from the figure, and the lattice breaks down to series of small dreamy motifs.