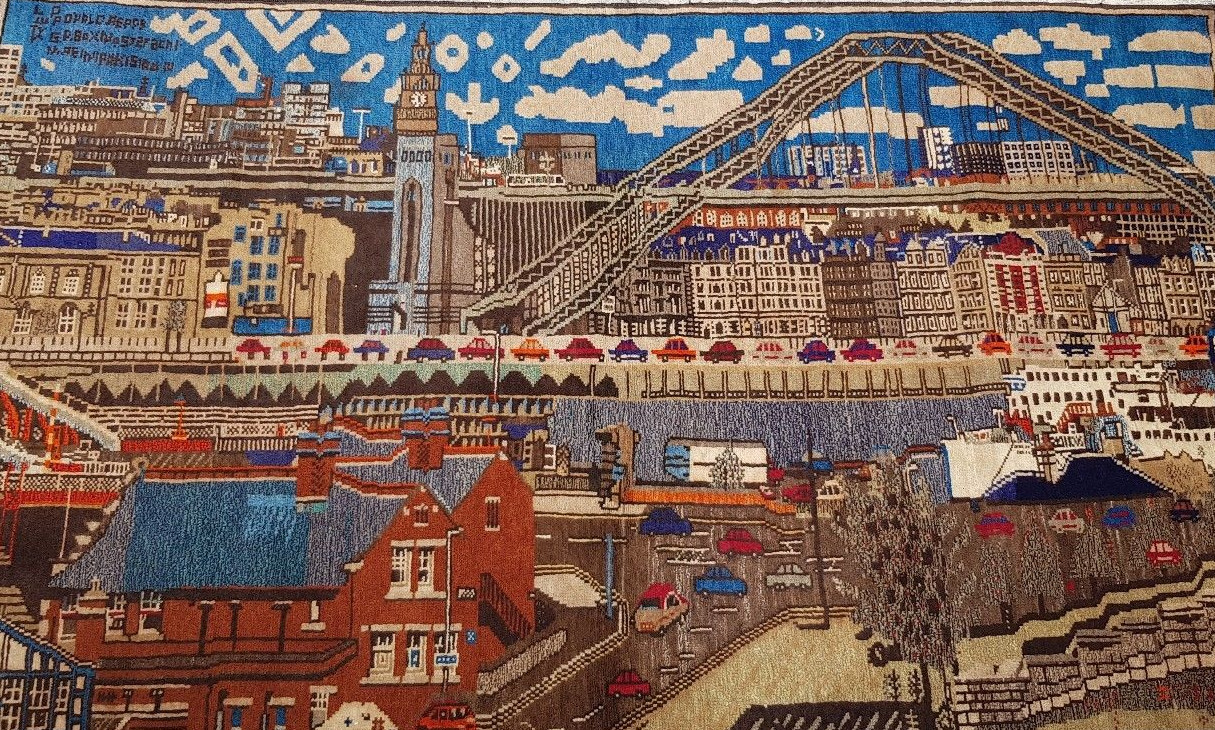 For some years there has been speculation about the location depicted in a group of landscape rugs showing a through arch bridge similar to the beautiful Sydney Harbour Bridge. The rugs in question though show a distinctive clock tower. Nigel Lendon was onto it in the post above (the ads and broken image links are unfortunate). These rugs show River Tyne with the Tyne Bride (through arch) and the Swing Bridge (at leftmost foreground in red and white.)



David R. Williams has a good
photo on Flickr from a similar vantage point showing both bridges

Abstract rug from the Textile Museum of Canada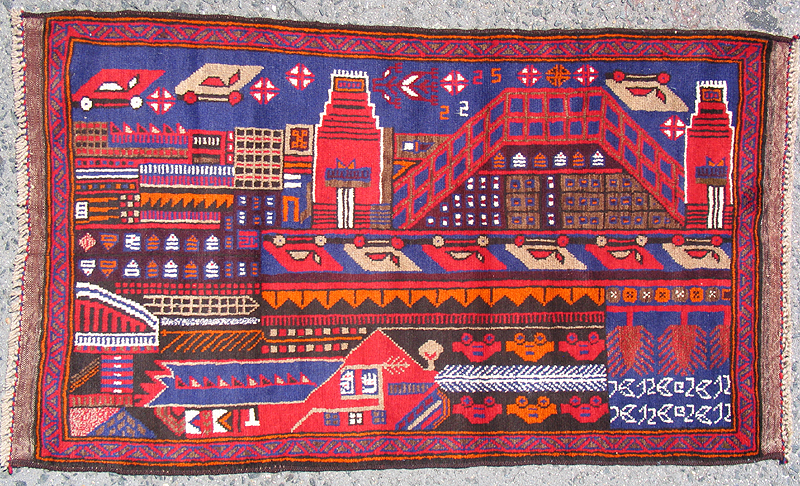 Notice in the left foreground the white arch supported by red lines of the Swing Bridge.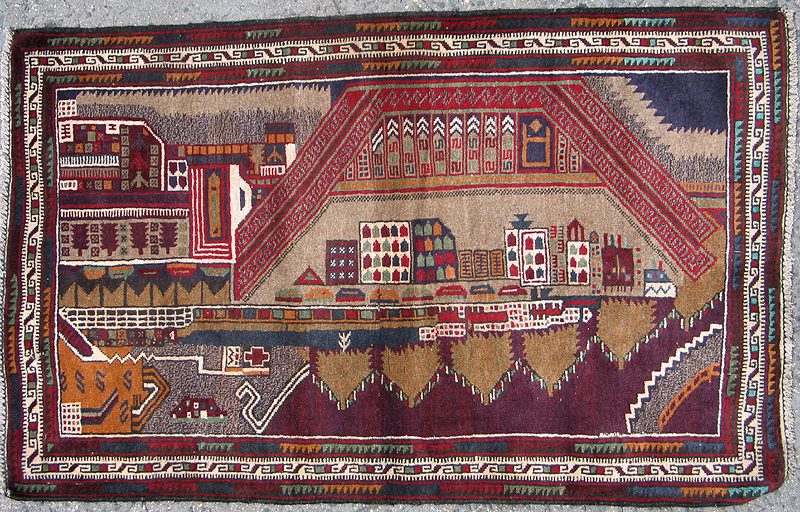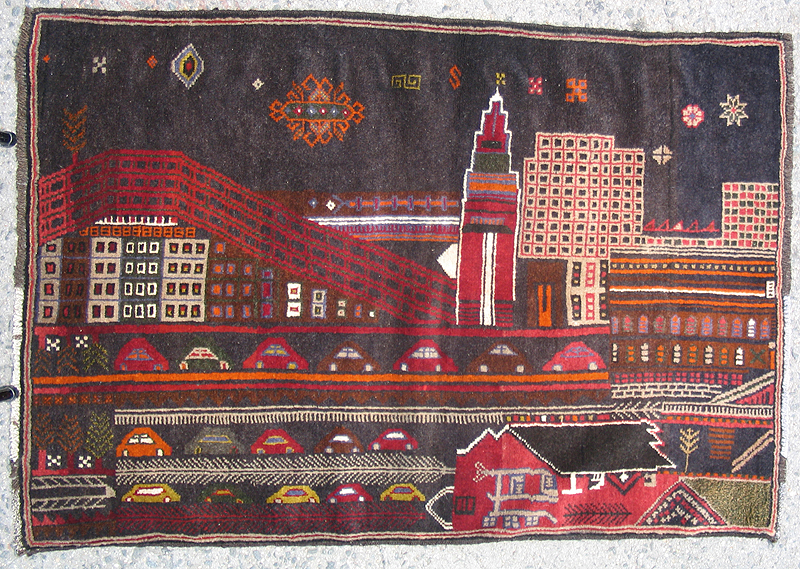 This one is reversed (note the white arch on right) with warehouse building in foreground.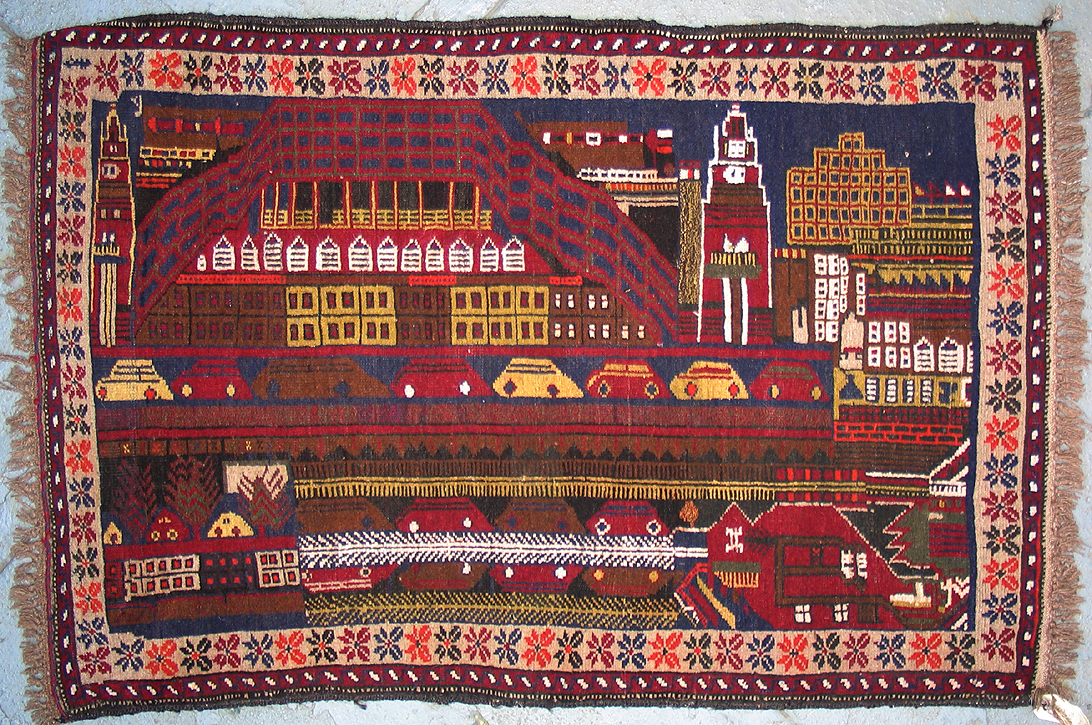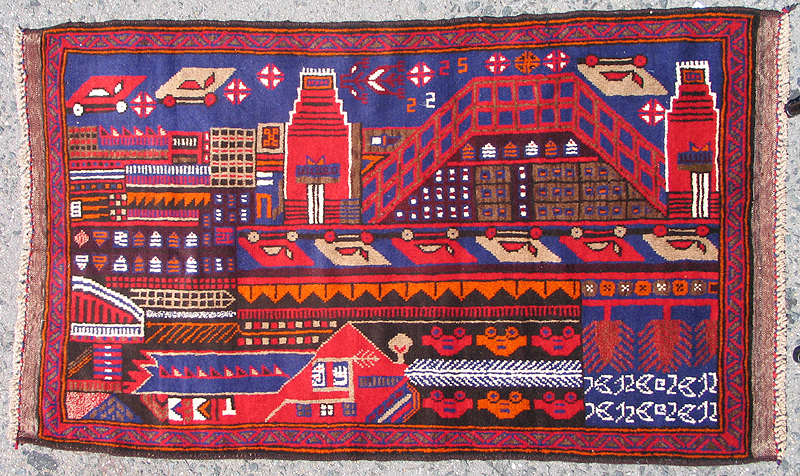 UPDATED, April 23, 2019
From Luca Brancati's Pinterest board I discovered this beautiful and interesting rug. It is a grand Tyne Bridge rug, as seen by the double warehouse at the bottom right, and the little white line of the swing bridge above it. Oddly, it has heavy armor integrated into the streets of Newcastle.
More info here . I especially like the white rectangles with drooping pomegranates. The inner border is Mushwani, and the the burgundy background on the outer border also looks Mushwani. The reversal of the image and the abstraction of some buildings in the top panel is interesting.