Ever wonder where weavers got the idea to depict, color and outline Afghan provinces in map rugs, like this rug (War Rug #299) ?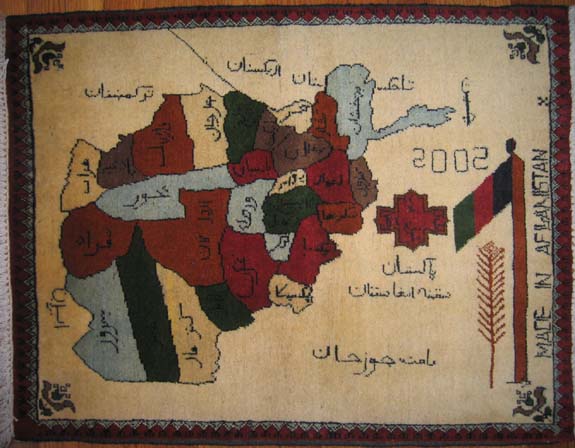 Below is a stunning semi antique rug recently acquired by warrug.com establishing a precedent for rugs depicting a country subdivided into different colored and outlined provinces. The rug below is all silk pile on silk foundation, 5′ x 6′, mid 20th Century, first half 20th century, woven between 1929 and 1940. It is available, please contact us for more photos and information.
Update: Researching this rug has been a challenging and intriguing process. The date attribution is based on development of the railroad in Iraq.
Identifying the signature has also been a challenge, but I have now concluded the signature reads, unbelievably, "Made by the female prisoners of Iraq." *shock*
I know of a published illustration of a Tehran rug, circa 1920, showing "The Map of Modern Iraq". It shows provinces outlined, named, and rendered in different colors, as well.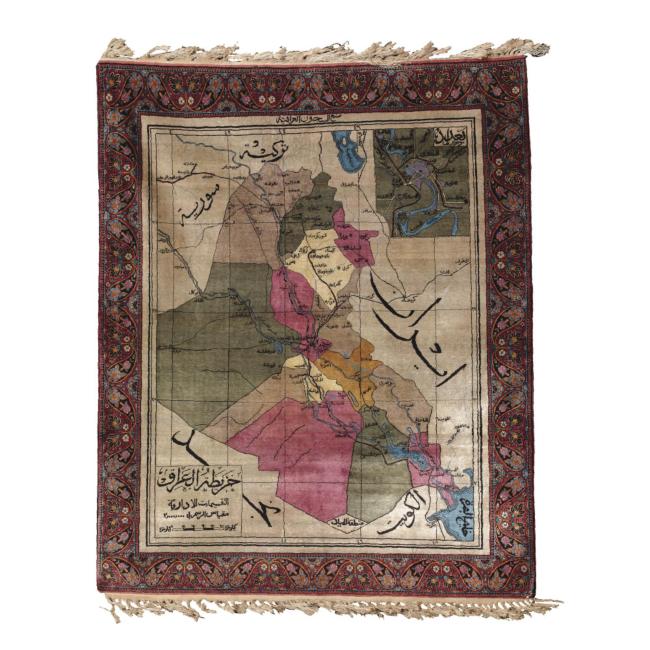 Above is also an excellent precedent for these Iraq war rugs as well: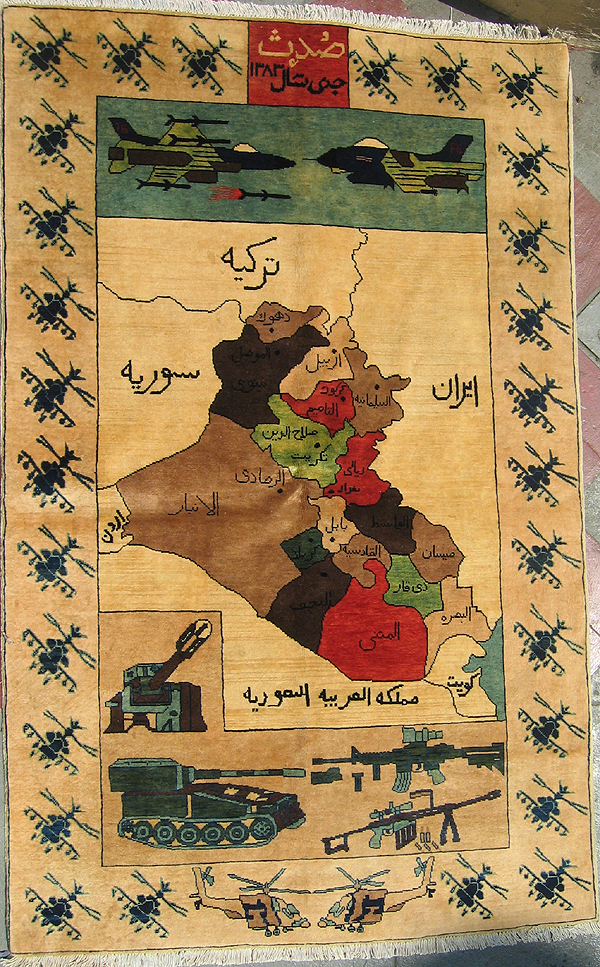 Vegetable Dye Iraq Rug, available