Shahyaad Rug 1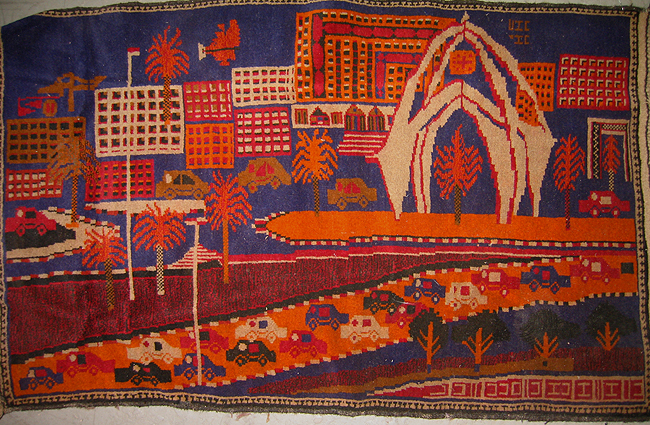 Shahyaad Rug 2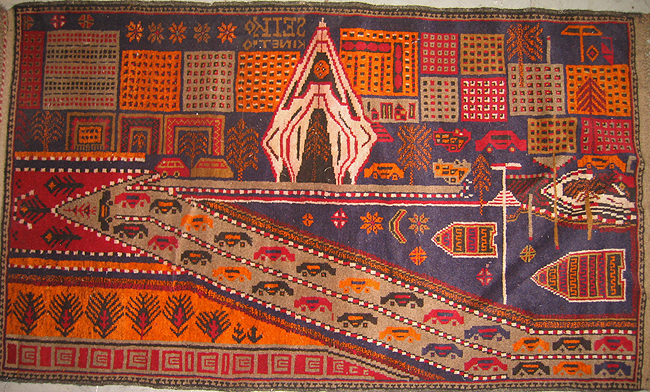 Link to Google maps. I put a marker at a proposed perspective point for the photograph,probably a postcard, used as a source for these two rugs.
Mashad pictorial rugs of Shahyaad Square
These rugs are from the past 5 years, aproximately 2'10" x 4'10", wool warps, cotton wefts, dry pile wool.
Here is 'mirror' version of Shahyaad 1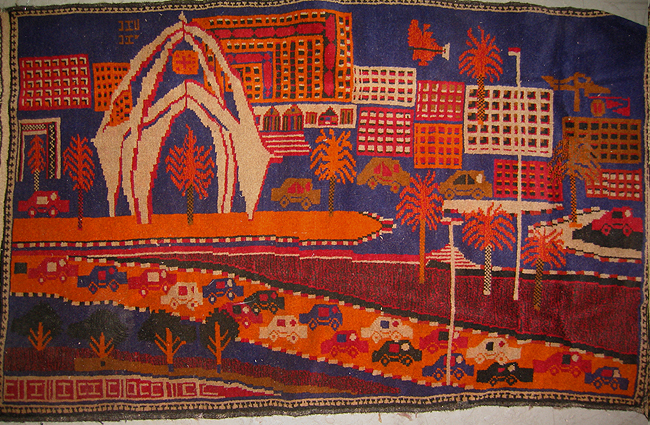 Below is the closest photo I can find. Note similarity of white curb markings in photo and on rug.