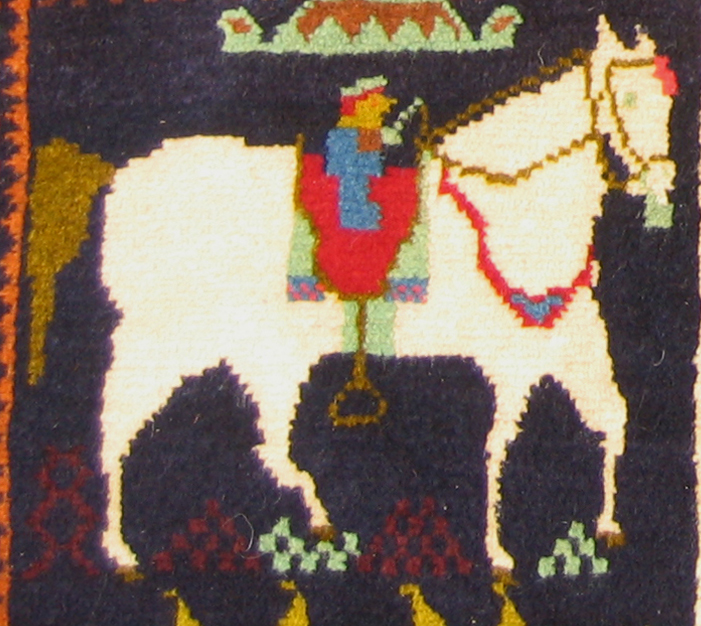 This Mario Rug in the style of Super Mario Brother 3 shows Mario riding a white horse.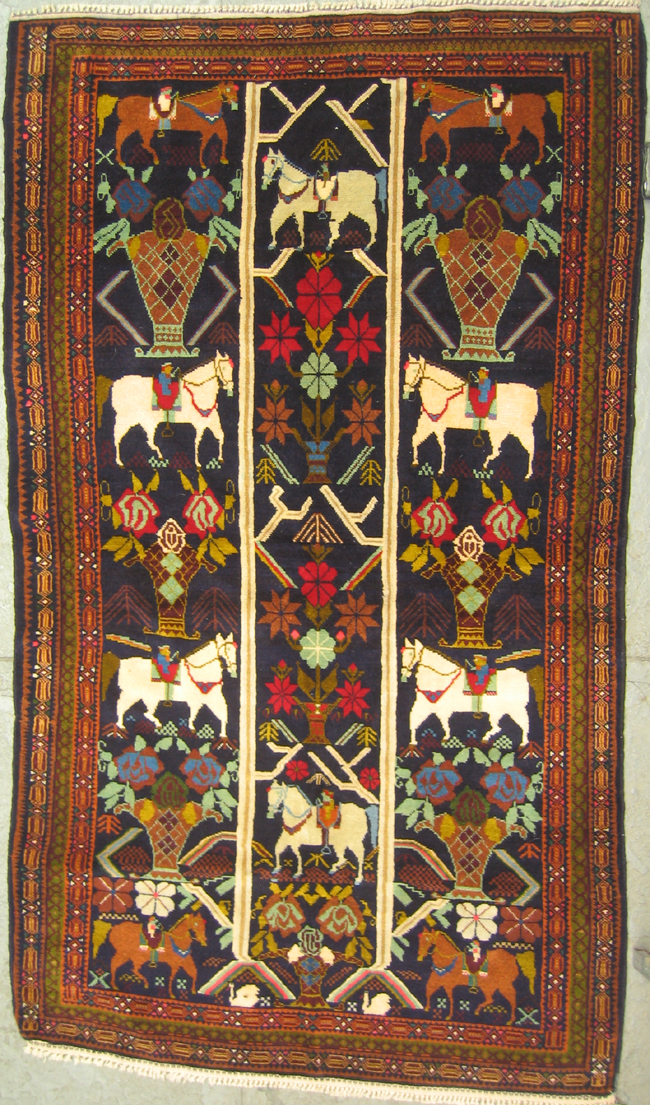 The horseman is the original figurative image found in carpets. Horsemen are found in the wolrd's oldest carpet, the Pazyrik, from the 5th century BC. This ancient image, the horsemen, coupled with an icon of digital culture, Mario, is beautiful.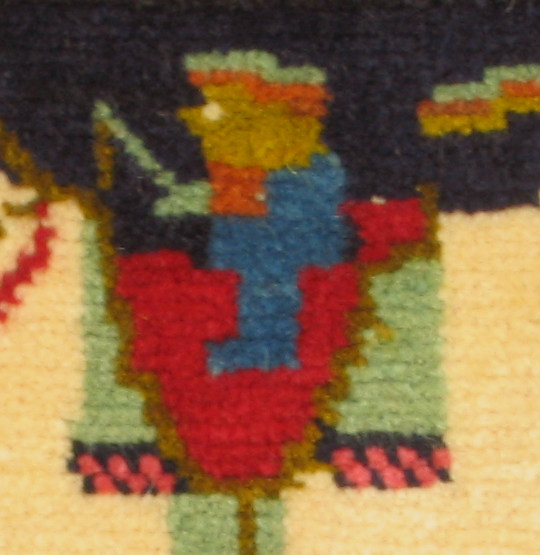 More images of the Mario Rug here.
The original post of this rug, years ago, including size, structure, photos, and description is here.
This rug is on loan to an exhibition at The Miami University Art Museum. The exhibition will feature approximately 70 war rugs that warrug.com is honored to have lent to the museum. More exhibition information, including dates for symposium and gallery talk by Kevin Sudeith, here
Note: This is a tribal rug, reflecting one weavers artistic vision. This rug was selected, with 25-30 others, from a collection of traditional design Afghan Baluchi rugs from Herat and Farah. All the other rugs were of traditional designs bearing no war motifs or western images.
More rugs here.