I have posted about 30 new war rugs. They range from really beautiful early war rugs from the 1980's to some excellent contemporary war rugs.
Contemporary pictorial war rug showing American helicopters in Herat.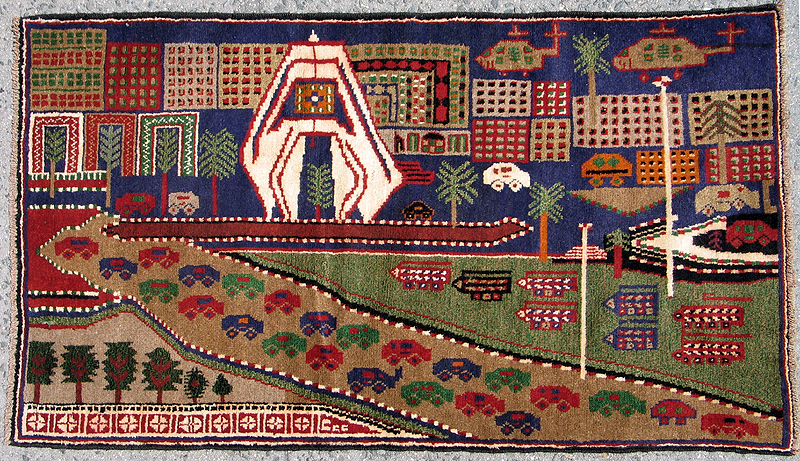 There are some new Obvious Weapons War Rugs
There are also a couple of Ten Tank style war rugs like these:
There are also some new examples of subtle weapons war rugs.
And some of the most interesting and timely new rugs are pictorial war rugs. From left to right: 2007 Sumac and pile war rug, Ghazni and Jam Minaret war rug with Coalition aircraft, and a modern city scene.
And the best of the bunch: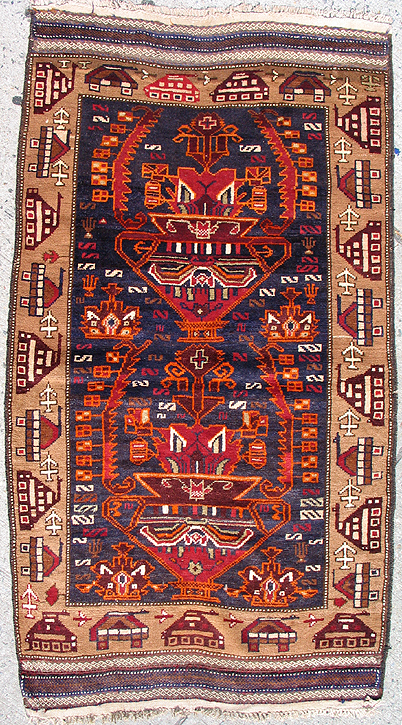 Please contact with comments or purchase inquiries.