In 2017 there was an exceptional auction in Australia, which I just learned about from Luca Brancati's Pinterest, of the Australian rug dealer and expert Jacques Cadry's collection.
Here is a fine Kirman pictorial rug showing a scene familiar to fans of Afghan Pictorial rugs showing a garden scene with a woman pouring wine in a scene taken from Omar Khayyam's Rubaiyat.
Here is an Afghan take on the same subject: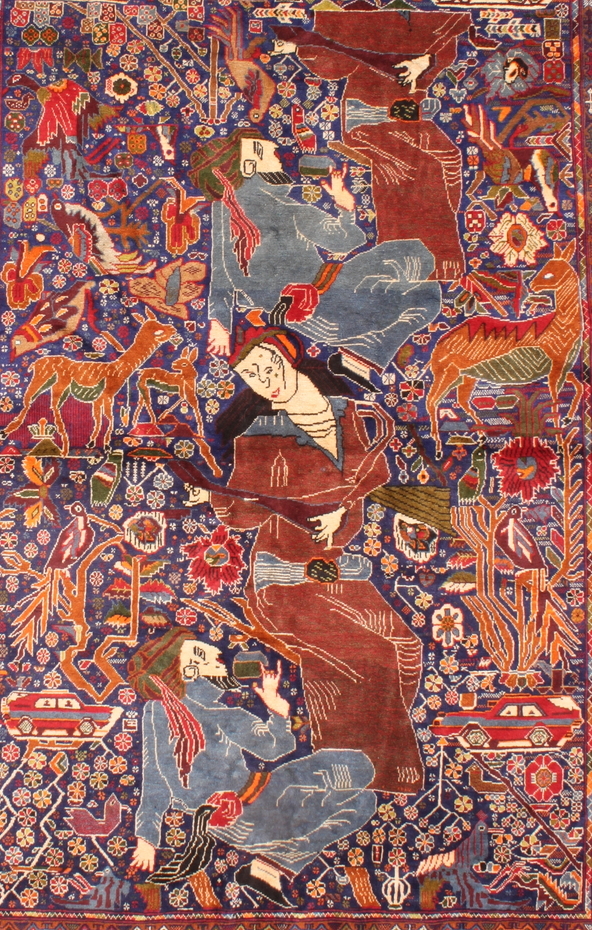 Some of the Soviet figure rugs and war rugs sold looked familiar from the work of Nigel Lendon and Tim Bonyhady. If you know the location of that resource, please contact me.




Here are some fascinating rugs. The price estimates looked good, so I regret missing the opportunity to bid.




This one is amazing, with Alexander of Macedonia's citadel.

There were four Baghlani rugs in the auction, each one unusual and cool.

There were also a few examples of so-called Diamond Herati designs, which are the famous Herati design from Herat area.




Finally, there are a couple rugs which provide a unique and important perspective on an Turkish war rug from around the time of World War I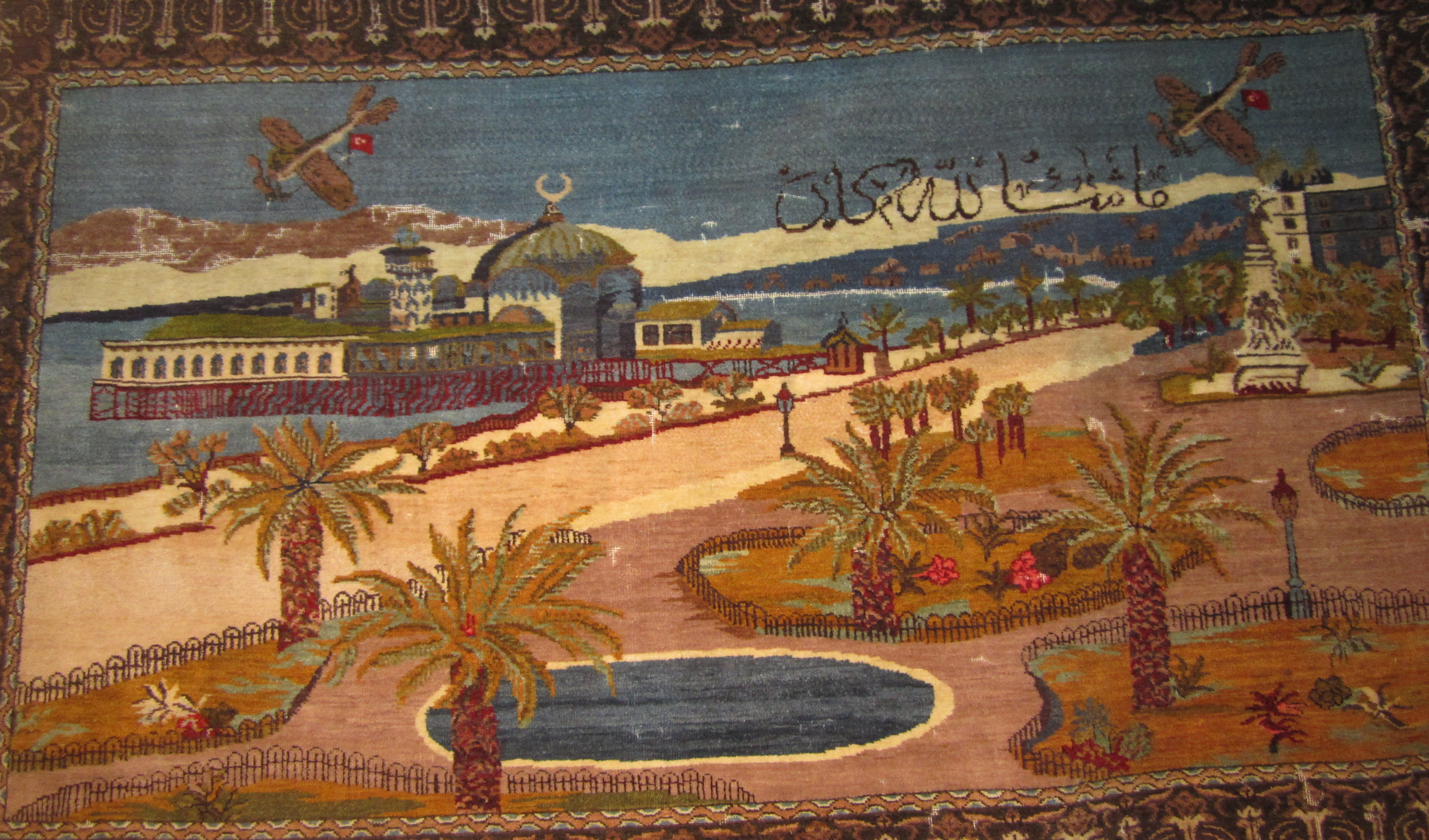 Available, please stay tuned for better photos.