Warrug.com recently received a shipment of rugs from Peshawar, Pakistan including some new designs woven in Pakistan. The weavers are Afghan Turkmen who have settled permenantly in Pakistan after being refugees. This summer they produced three rugs featuring Unmanned Aerial Vehicles (UAV's or drones).
The blue rug below, #1566, features three different drones: Global Surveyors, Reapers, and Predators.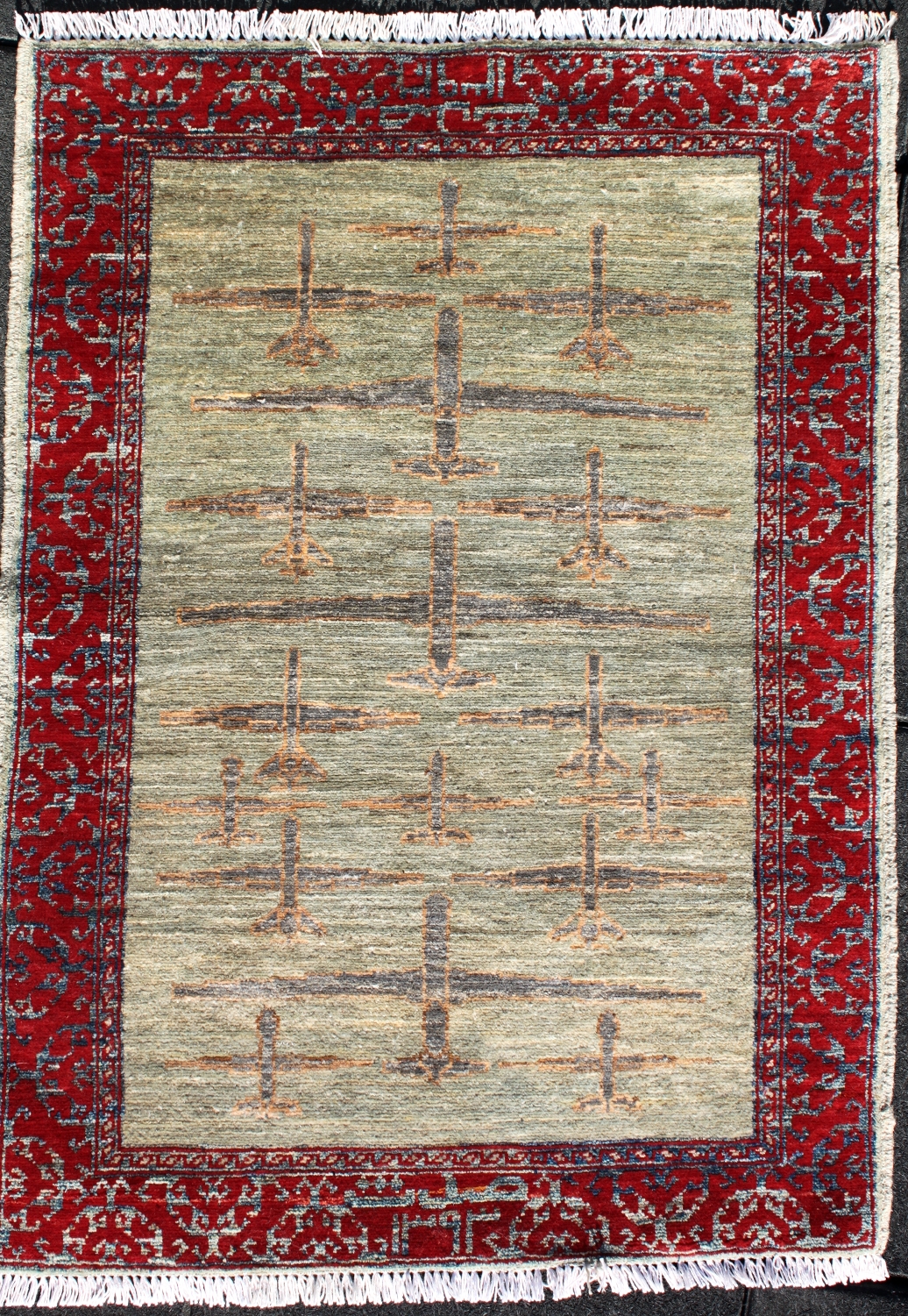 The second rug, below, #1580, features armed Predator drones.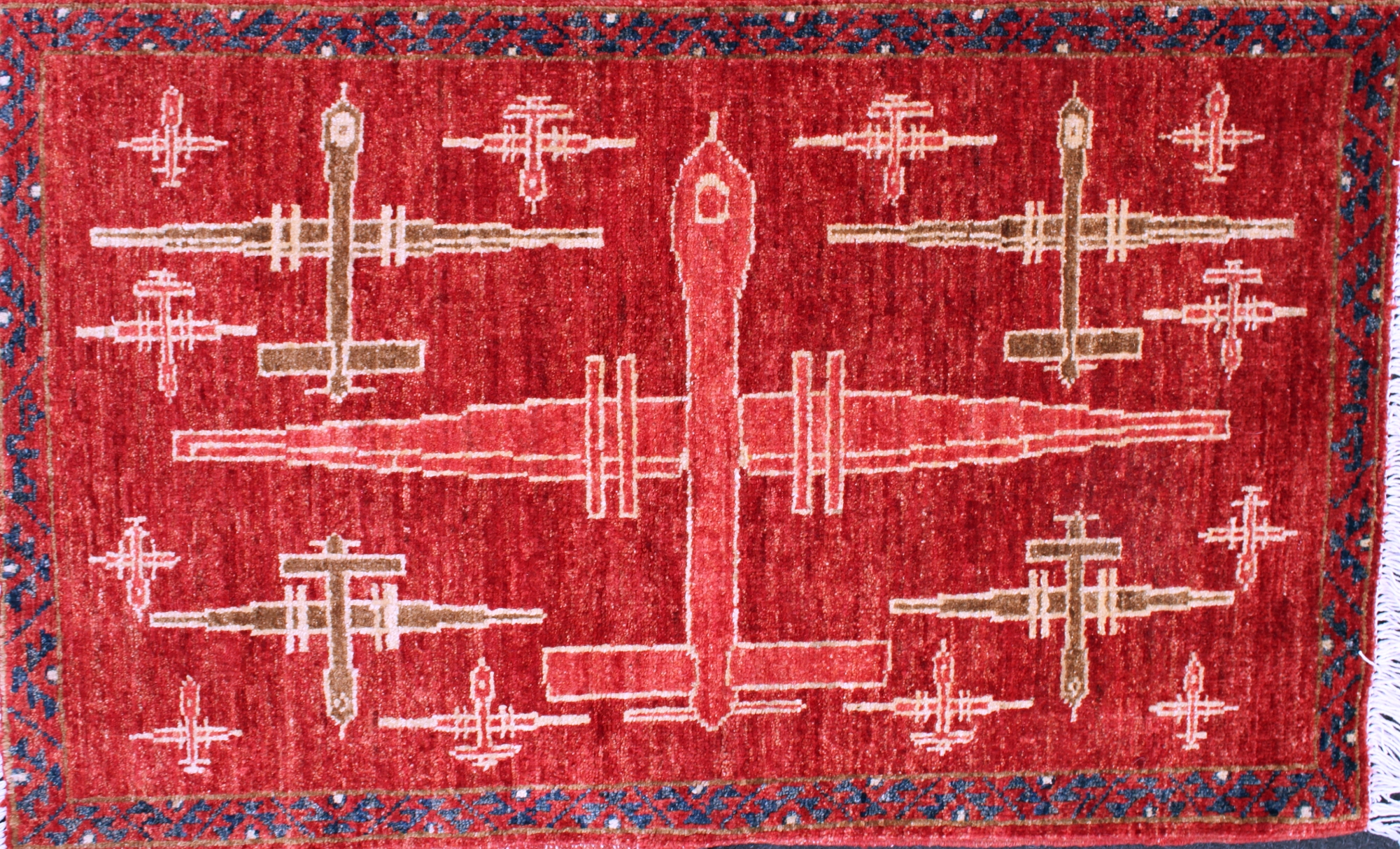 Below is the third rug of the set, and it is particularly interesting because the drones are colored red, white and blue. I didn't notice this important color choice until photoshopping (rather GiMP'ing) the border photo when I noticed the interlocking red, white, and blue border.