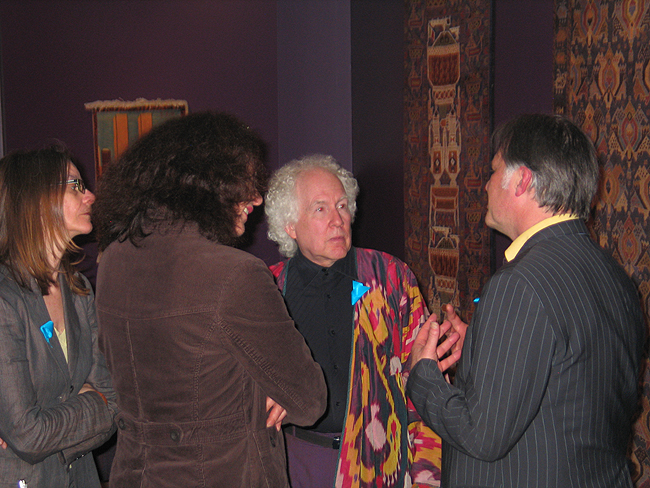 (l-r) Sarah Quinton, Nataley Nagy, Max Allen, and Fourth Estate member representing The National Post.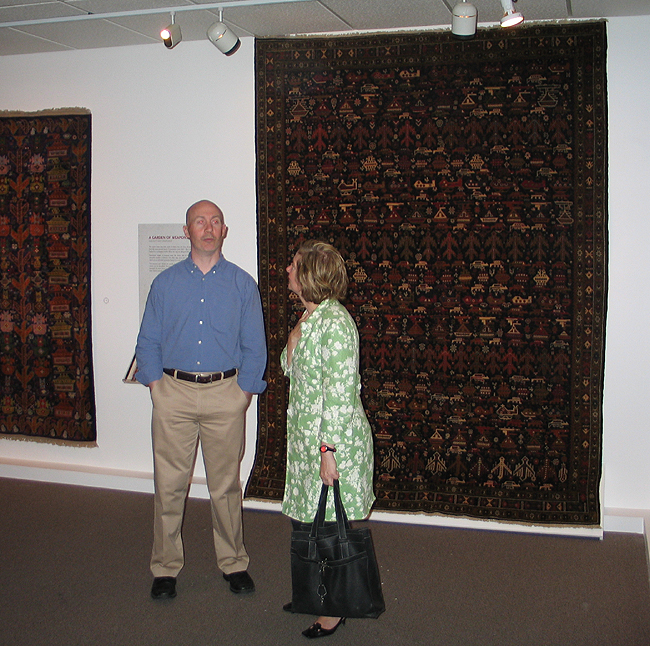 The artist Richard Johnson whose drawings were on display standing in front of "The Mother of All War Rugs".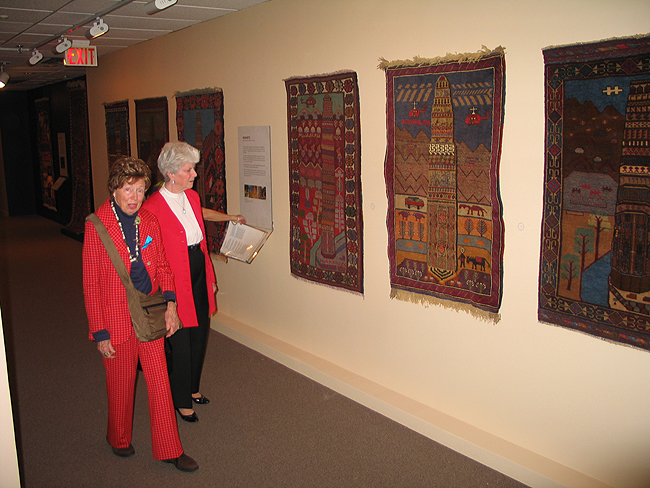 Jam Minaret gallery.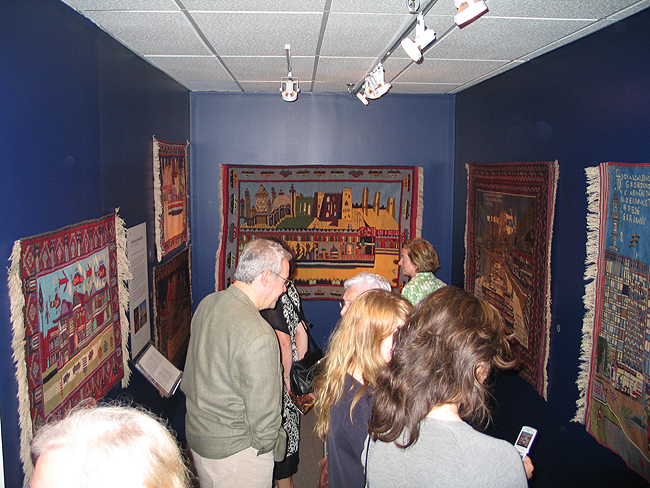 Excellent gallery of pictorial rugs, including "Calendar" rugs.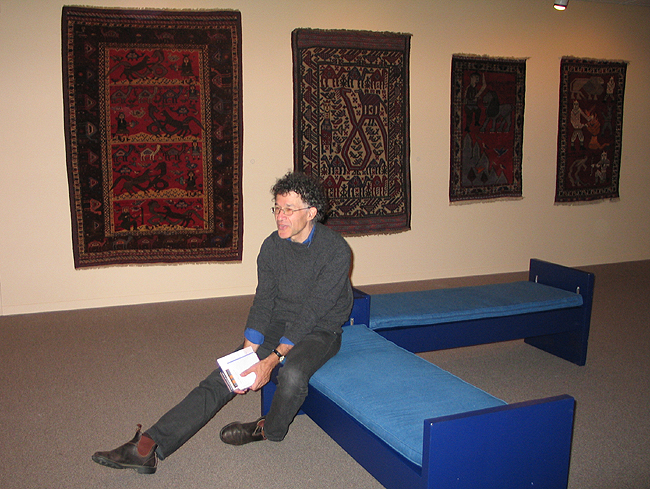 Tim Bonyhady in Rustam gallery.The rug at left is a great beauty.
Press coverage of the show:
TheStar.com
The CBC
The National Post