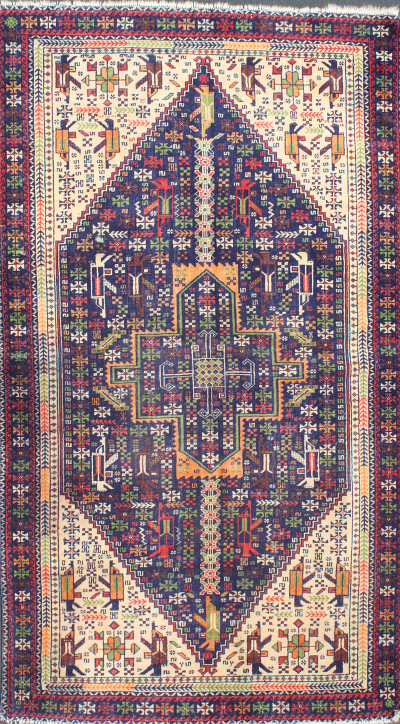 ID#:893,
Exceptional Diamond Herati Rug
Price on Request
A very high quality richly-colored blue Herati rug packed with various geometric shapes in red, green orange, blue, maroon, and tan which radiate outward from the large orange-outlined medallion in the center. Hidden amongst the patterns, both inside and outside the lozenge, are several depictions of rifles. In each corner of the field are smaller shapes, reminiscent of the medallion in the center.
There are four layers of guard stripes in various geometric patterns with the largest of the main borders comprised of a line of cross-shapes bordered with red wave-like imagery.