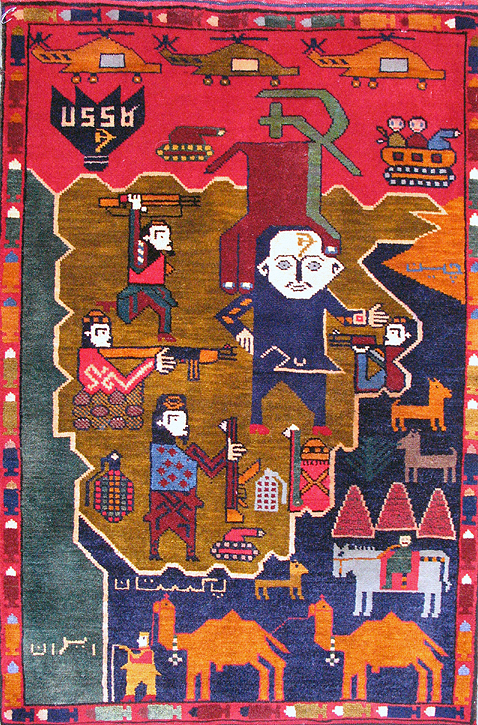 Najibullah: Exhibited at Denison University Art Museum and John Jay College of Criminal Justice. Sold to Miss Kathy Guild March 2012 Formerlyu sales status 21 Returned by MKG and exhcnaged for 1515.
Exhibited at:
Temple University - 2016-02-29
Denison Museum, - 2008-02-15

Perfect. This is the excellent quality Najibullah rugs woven after the Taliban took over Afghanistan after a brutal civil war in the 1990's.
Wool: Excellent
Sheen: Very good
Handle: Storng and sturdy.
Selvedge: One thick overcast brown wool.
Fringe: Red-blue-red kilim end, overhand knots and very short cotton fringe.
Pile: 6mm Belgique wool
Warp: White cotton
Weft: black and dark brown wool
Warp Depression: