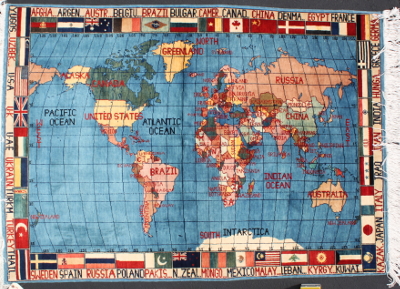 ID#:1113,
World Map Rug with Shortened Names
This rug features a detailed map of the world, complete with names of each country, oceans, and labeled latitude and longitude lines. The eastern end of Russia and New Zealand are featured twice on the map, once on the right side and again on the left where it wraps around.
Typical of these world maps, the border consists of the flags of the world, however most of the names are abbreviated with '...'.