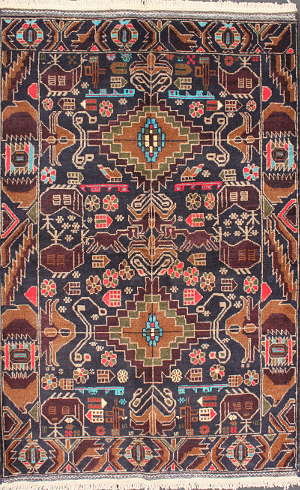 ID#:1613,
Floral Medallions with Blue Accents
Stinger missile (rare motif)
This floral medallion rug features a string of two gold, blue, and purple geometric flower-shaped medallions connected by some leafy shapes in the center. The negative space is filled with smaller weapons, namely the bright blue and red Stinger missiles, a rare motif in these rugs. The abstracted helicopters sit in the corner of each medallion.
The bright blue and red accents contrast with the earthy browns, purples, and greens of the rest of the rug.