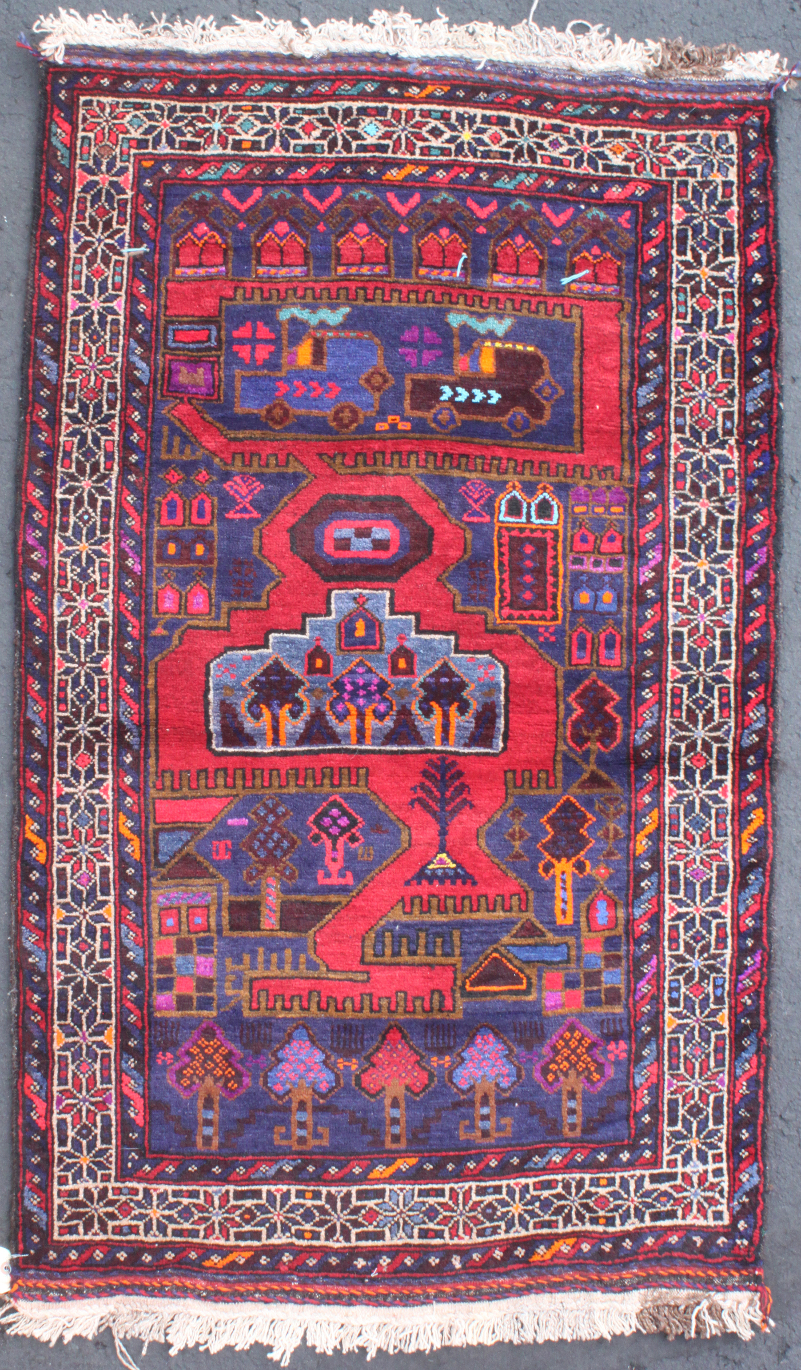 Blue and Red Neon Landscape War Rug
Exhibited at:

ID# 464
Date: Roughly 2000
-:-
Size 32 x 53 inches
(81 X135 cm)
Knots/Inch:
8 h X 10
Origin: Afghanistan
A brightly colored red and blue rug featuring almost neon pink, blue, red, purple, yellow, and orange accents. Metallic green threads are present in the top middle section of the border, and unique tufts of blue thread protrude from the figures at the top.
A red road zig-zags up the abstracted landscape of the rug ending in two large trucks. The main border is almost a stained-glass style motif of red, blue, and purple flowers. The guard stripes consist of red, blue, orange, and purple diagonal alternating shapes.
This rug does not lay flat, but would be perfect to hang as an art piece.
Wool: Soft wool
Sheen: Good
Handle: Floppy
Selvedge: 1 cord black
Fringe: Minimal kilim, over hand knots special, 1"" fringe, before kilim had 3 double cord of color brown, orange , purple, blue and red over dark kilim
Pile: 6mm
Warp: Light brown wool with dark brown on right side
Weft: Double black
Warp Depression:20 degrees to full