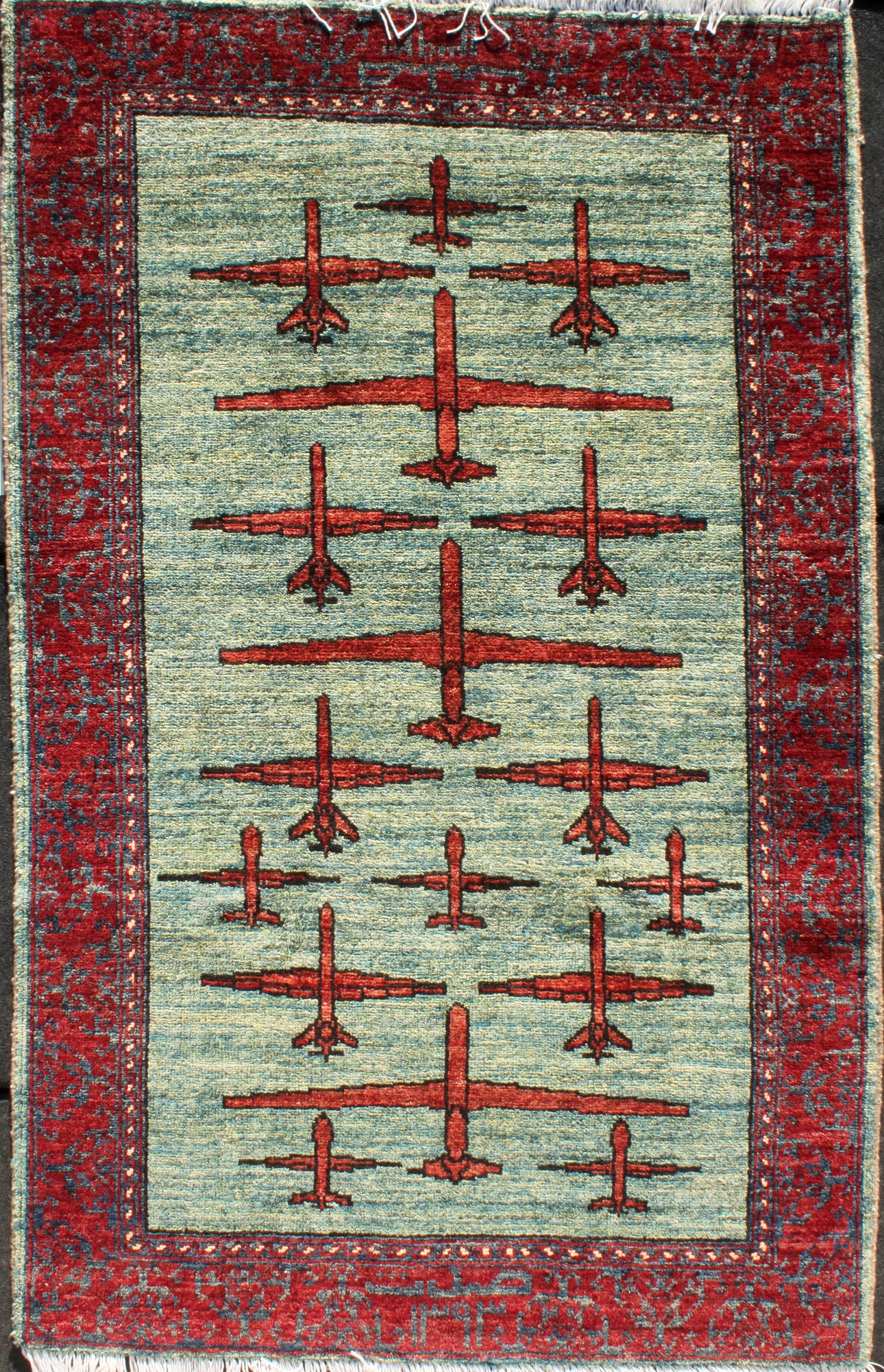 Turquoise Drone Rug
Exhibited at:

ID# 1764
Date: Woven 2015
Recieved by company December 2015
Published in USA February 2016

Dated 1363, or 2015.
-:-
Size 36 x 57 inches
(92 X145 cm)
Knots/Inch:
9 h X 9
Origin: Pakistan
Style: -Three Drone War Rug,
Other examples of this style
Tribe: Turkman
This rug, and its mate, are beautiful vegetable dye rugs. They are the second and third rugs of this design. The rug features 17 drones. A Global Hawk spans the length of the field.

This rug is one of a pair that uses the same colors and designs very precisely. The border red Is really deep and shiny. The withe dots in the inner guard strip sparkle on the deep blue and red.
This rug is thick and dense and will take great wear.
Wool: The wool is the best.
Sheen: Excellent
Handle: Very sturdy and strong.
Selvedge: Slightly more red weft overcast.
Fringe: Short white cotton.
Pile: 5mm
Warp: White cotton
Weft: White cotton
Warp Depression:Full warp depression. Know as double knotted because there are two layers of knots.