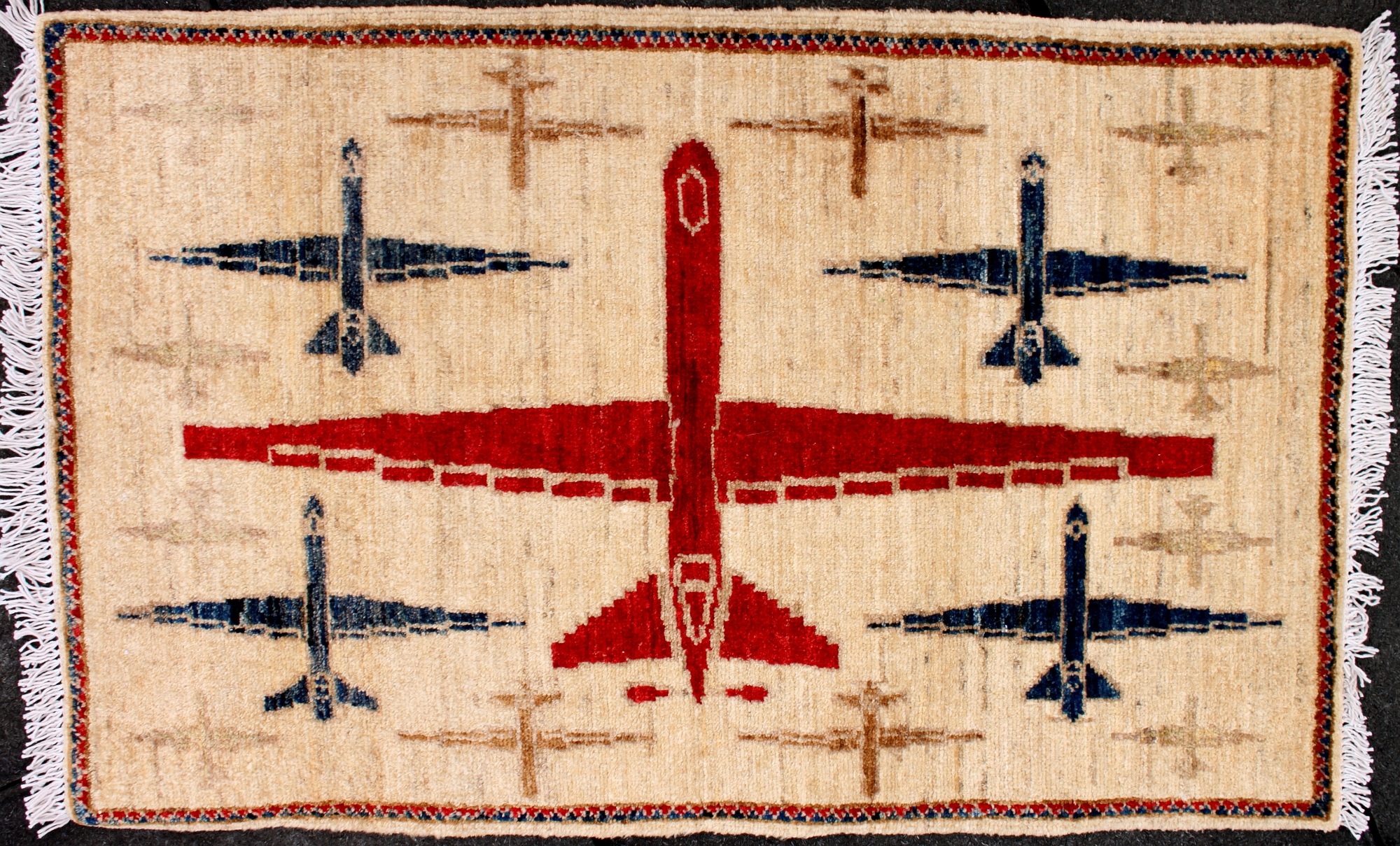 Red White and Blue Drone Rug (first example) -First Batch
Exhibited at:
Temple - Proposed Rugs - 0000-00-00

ID# 1581
Date: Woven 2014
Delivered to Company in November 2014.
Published in USA December 12, 2014
Price:$ 0
Size 24 x 39 inches
(61 X99 cm)
Knots/Inch:
8 h X 8
Origin: Pakistan
Style: -Reaper Drone War Rug,
Other examples of this style
Tribe: Turkman
This rug was woven in Pakistan during the summer of 2014 and it arrived in USA in November 2014. It is the first of this design we have seen, and it's related to two other rugs received at the same time, Rug #1566, and Rug #1580

Whereas rug #1580 features Predator drones, this rug features Reaper drones.

The weavers use of red, white, and blue is interesting.
Wool: Excellent. The white wool shows the natural beauty of the Ghazni wool which has been spun by hand.
Sheen: Excellent. The best.
Handle: Very sturdy and strong.
Selvedge: One thick cord wrapped in natural undyed wool.
Fringe: Two inches white cotton with Persian closure.
Pile: 5mm
Warp: White cotton
Weft: Two shoots of white cotton
Warp Depression:Almost full warp depression. Only a slight bit of depressed warp's node is visible from back.