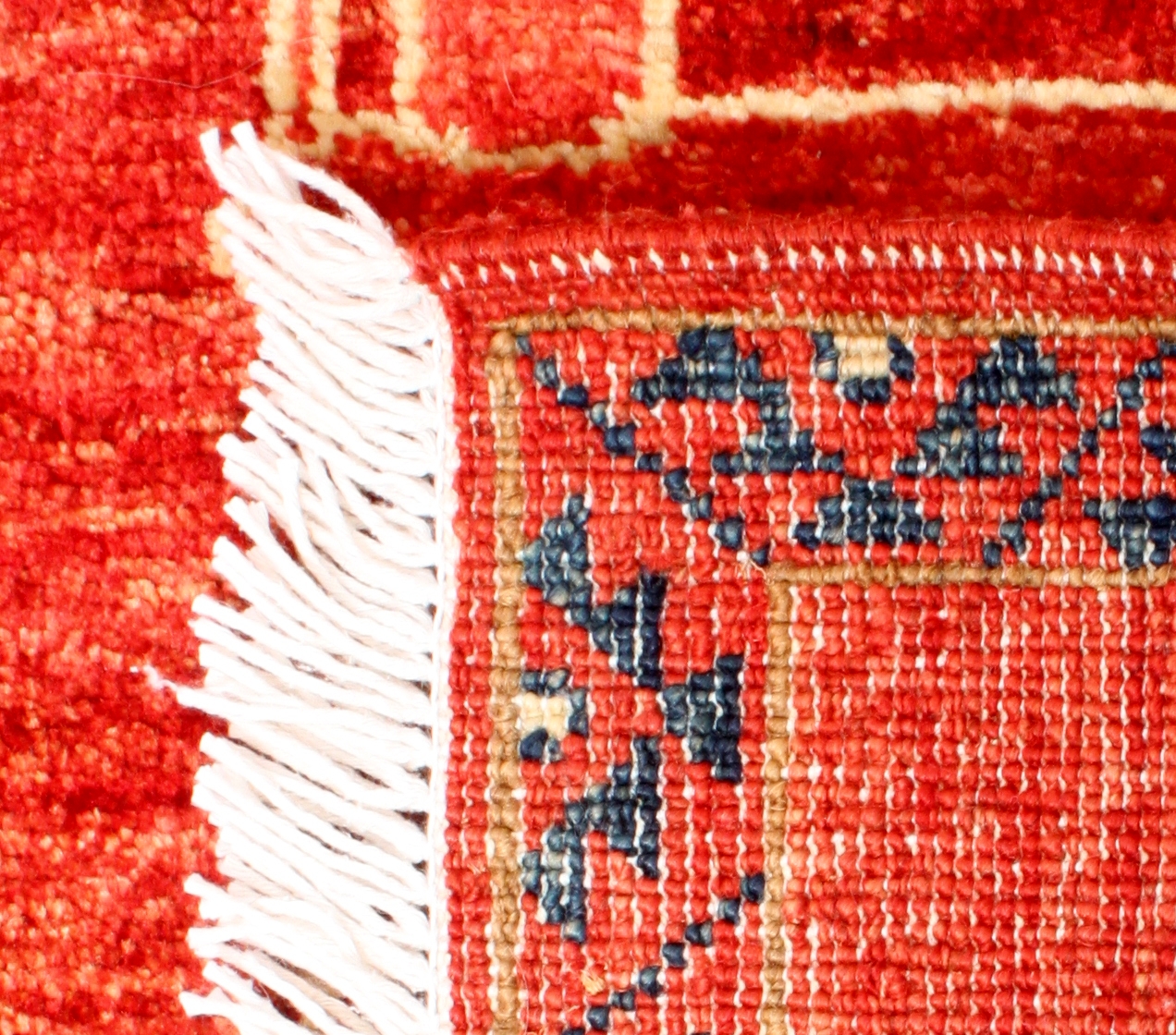 First Example of Predator Drone Rug - First Batch
Exhibited at:

ID# 1580
Date: Made in summer 2014

Delivered to Company in November 2014.
Published in USA December 12, 2014
Price:$ 0
Size 25 x 40 inches
(63 X101 cm)
Knots/Inch:
9 h X 9
Origin: Pakistan
Style: -Predator Drone,
Other examples of this style
Tribe: Turkman
This rug features an array of Predator drones used, allegedly, in Pakistan. The drones appear armed given the long rectangels attached perpendicularly to the wings. This is the first rug of this design we have seen or received.

The quality of materials is excellent. The wool is spun by hand and the colors are vegetable dye. The rug sits flat, but there is a slight edge roll (where the wefts are a little to tight) on the top right corner.
Wool: Excellent. Hand spun wool from Ghazni, Afghanistan. Ghazni is famous for the quality of its wool.
Sheen: Excellent
Handle: Sturdy, firm, strong.
Selvedge: One cord wrapped in red wool.
Fringe: Two inch white cotton.
Pile: 4mm
Warp: White cotton
Weft: Double shoots of white cotton
Warp Depression:Full warp depression, also known as "Double Knotted"