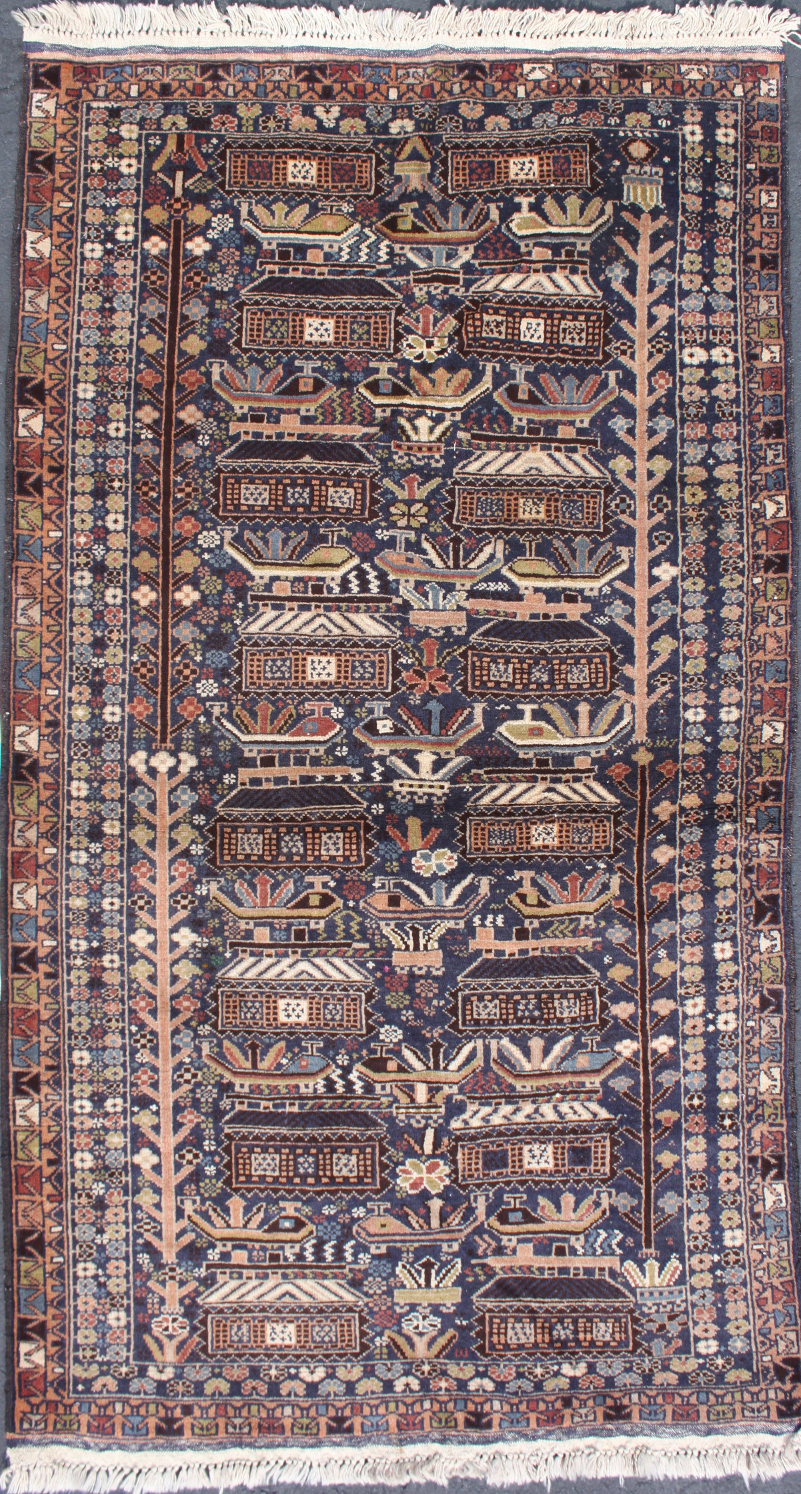 Rows of Weapons with Tall Branches War Rug
Exhibited at:

ID# 1061
Date: 1980s-1990s
Price:$ 1
Size 42 x 78 inches
(107 X198 cm)
Knots/Inch:
7 h X 9
Origin: Afghanistan
Style: -Rows of Weapons War Rugs,
Other examples of this style
Tribe: Zakini
This rows of weapons rug is very similar to both 1310 and 1311. The branches along the side of this rug are longer than the other two rugs.
Rows of helicopters and thick abstracted tanks create a complex geometric pattern through the rug. The main border consists of rows of small flowers.
Wool: Soft, short. Tip faded.
Sheen: Very shiny and lustrous
Handle: Medium flop
Selvedge: Tightly braided dark brown goat hair with excellent coverage
Fringe: Orange, blue, and white plain weave with overhand knots.
Pile: 6mm
Warp: Naturally colored wool
Weft: Black thread
Warp Depression:Slightly depressed