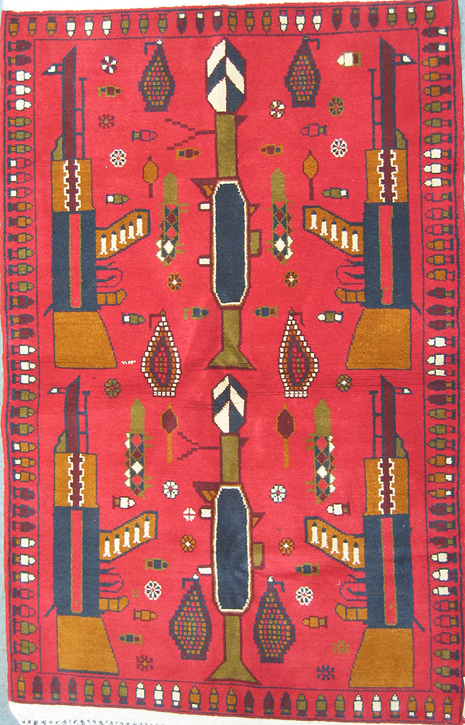 RPG Red Afghan War Rug. Classic!
Exhibited at:
Miami University Art Museum - 2007-09-07
Gallery13 - 0000-00-00

This is a classic RPG red rug. The oranges and whites add to the rugs warm tone, with four rifles split between the two sides of the rug while two RPGs run down the center. The multicolored bullet border is almost figure-like.
Wool: Rough
Sheen: Matte
Handle: Medium flop
Selvedge: Red overcast wool
Fringe: Cotton plain weave with overhand knots
Pile: 5mm
Warp: White cotton
Weft: Orange wool
Warp Depression:Slight depression