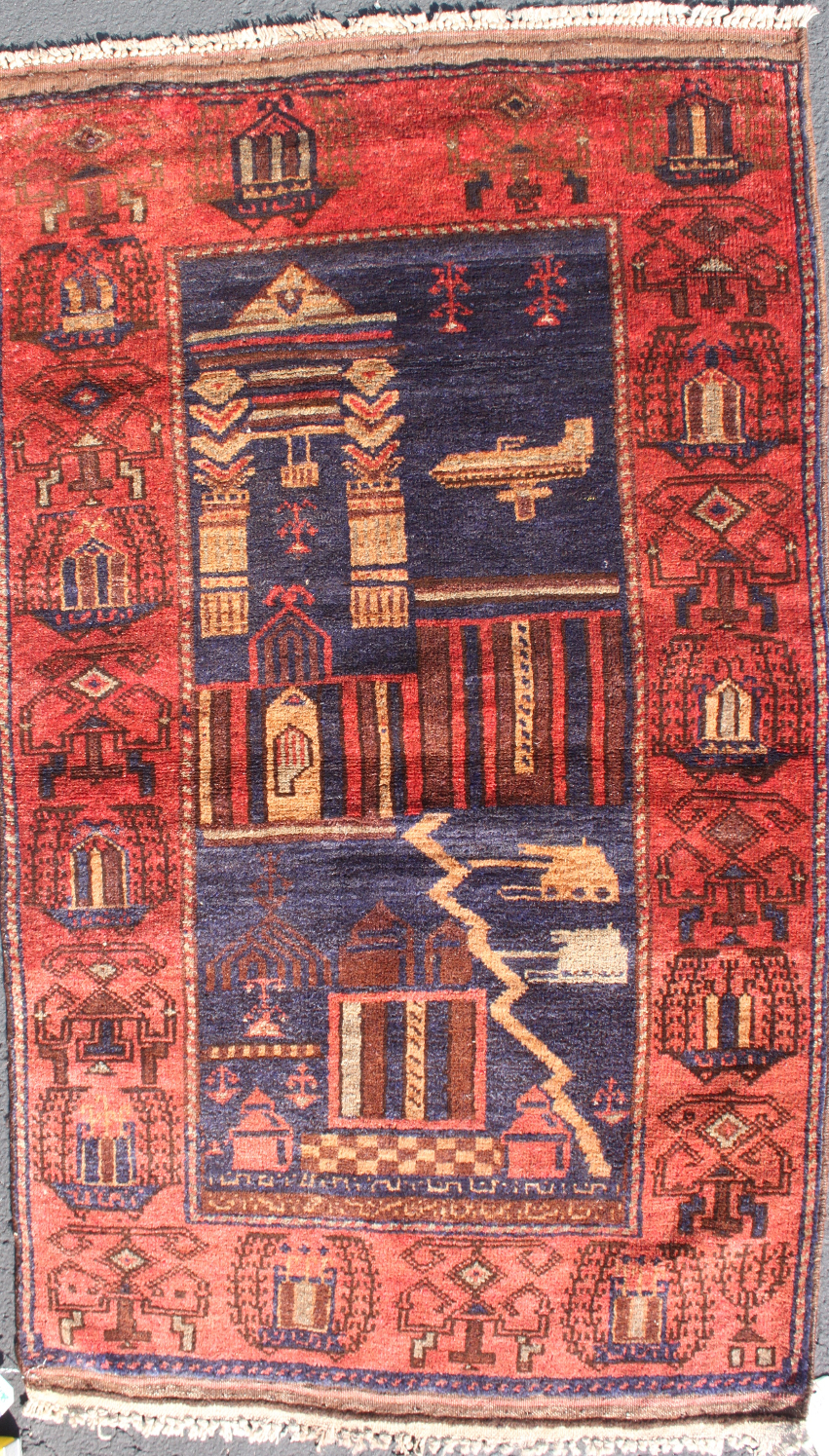 Pagham Lake Monuments with Passenger Plane
Exhibited at:
Davidson College's, William H. Van Every, Jr. Gallery - 2005-01-20

ID# 30
Date: 1980's
-
Size 31 x 50 inches
(79 X127 cm)
Knots/Inch:
7 h X 10
Origin: Afghanistan
Style:Paghman Lake Monuments
Tribe: Baluchi
This controversial rug displays the Pagham Lake Victory Monument and the surrounding structures against a dark blue field. The muted colors and dark background suggest that this may be a night scene.
The passenger plane in the background throws a controversial twist into the rug– some thought that this rug foretold the attacks on the World Trade Center.
The border is composed of rows of the national emblem of Afghanistan.
Great color combination combined with very nice composition and drawing. Good abrash in field. Two tanks next to road are very nicely rendered. Overall color palette works nicely.
Wool: Handspun, tip fading
Sheen: Shiny
Handle: Floppy
Selvedge: Unique overcast brown wool, continues into fringe.
Fringe: Bands of brown and red plain weave with a short band of brown pile at the end. Overhand knots.
Pile: 5mm
Warp: Naturally colored tan and brown wool
Weft: Double brown wool
Warp Depression:Not depressed